THE #1 DATABASE OF THE
CONSUMER PACKAGED GOODS INDUSTRY
Crack Open the CPG Industry
If the Consumer Packaged Goods industry is a crucial target for your business, you need an edge.
That's why we created BrandBASE. It's the only online database focused EXCLUSIVELY on CPG.
Strictly CPG
BrandBASE covers Consumer Packaged Goods branded products sold primarily in food and drug channels – grocery, drug stores, health food, mass merchandisers, club and C-stores.
Go Deep
Sure, we got the top pooh-bahs. But we also drill down to the people in the trenches that make day-to-day purchasing decisions and have budgets to spend.
Brands
The most complete list of brands in the Consumer Packaged Goods industry. Period.
Headquarter Locations
2,400 U.S. and Canadian companies – the big boys plus Tier 2 and Tier 3 including key regional players and emerging companies. We're the long tail of the CPG industry.
Regional Offices
350+ regional office locations that include the sales teams that call on key retailers including Kroger, Target and Walmart.
BrandBASE covers primarily marketing and sales department decision-makers with unprecedented depth – from the CMO down to the brand manager level plus headquarter and regional sales teams that service major retailers. It also includes C-level, category management, finance, innovation, marketing research, promotion, packaging design, purchasing, shopper marketing titles and more.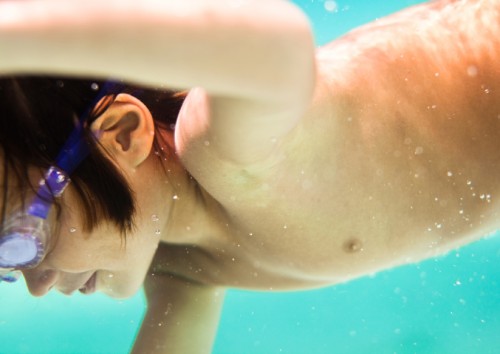 Marketing
Advertising/Media Director
Analytics
Ass't Brand Manager
Assoc. Brand Manager
Brand Manager
Category Management
Digital Marketing
E-Commerce
Integrated Marketing
InnovationStrategy
Marketing Director/Manager
Marketing Services
Shopper Marketing
Product Manager
VP Marketing/Director of Marketing
VP Sales & Marketing/Director Sales & Marketing
HQ/Regional Sales
Account Manager
Business Manager
Business/Sales Analyst
Channel Development Manager
Customer Developent Manager
Director Nat'l Accounts
Director Trade Marketing
Manager Trade Marketing
National Sales Manager
Team Leader
Trade Marketing Director
VP Sales
VP Trade Marketing
Research
Consumer Insights
Director of Market Research
VP Research
Finance
CFO
Controller
VP Finance
C-Level
CEO
CIO
CMO
COO
CTO
EVP & General Manager
President
President & CEO
Other Key Titles…
Communications
Packaging Design
Packaging Engineer
Purchasing/Procurement
Human Resources
Manufacturing
Operations
VP Sustainability
Food & Beverage
Baked goods, branded produce, soft drinks, snacks, dairy, prepared foods, cereal, juice
Beer, Malt Products, Hard Cider
Includes the major brewers plus a number of leading craft and local breweries
Health & Beauty Aids
Oral care, hair care, skin care/mass cosmetics, personal hygiene, OTC (over-the-counter) remedies, vitamins and dietary supplements
Wine & Liquor
Includes distillers, vintners and importers of key brands
Pharma
The top 50 DTC (direct-to-consumer) prescription brands from Abilify to Zostavax
Pet
Dog and cat food, kitty litter, pet accessories
Household
Laundry detergent, cleaning products, paper goods, food storage, trash bags
Tobacco & E-Cigarettes
The major cigarette companies, loose tobacco, cigars and e-cigarettes
Search
Find what you need quickly. BrandBASE allows searches by Company, Contact or Brand.
Relentlessly Updated
BrandBASE is highly-curated by real people that know the CPG business well.
Download
Easily select and download contacts for import into your CRM or email service provider.
"BrandBASE gets me the brand owner contacts I need."
"BrandBASE was instrumental in the launch of our new analytics software; it helped us identify both HQ and regional sales leads plus finance people."
"Competition is fierce. We focus on the smaller CPGs that can really use our help. BrandBASE gives me the edge I need."
"We take advantage of BrandBASE to identify and connect with quality CPG industry candidates."
CORONA, CALIF. — Hilton H. Schlosberg has been elected co-chief executive officer of Monster Beverage Corp. by the company's board of directors. Mr. Schlosberg joins Rodney C. Sacks, who has been CEO since 1990. Read full post here.
read more
About
RSL Communications helps companies with lead generation and business development.
Sales Sensei Copywriting
We can help put more kick into your email. This means punching up your value propostion, identifying key propect "pain points" and crafting black belt-worthy email content. OK, enough already with martial arts metaphors – let's get to work!
Business Development
RSL Communications has a strategic partnership with Prospect Link, a leader in outsourced business development. We handle your top-of-the-funnel sales function: developing the go-to-market strategy, creating spot-on messaging, executing ongoing email campaigns and qualifying leads. We're a seamless part of your team. Ramp-up is quick.